EXPERIENCE YOU NEED. RESULTS YOU WANT
Established in 1993 with decades of Proven Success.
Our Goal is to build a long-term relationship in which you can trust us to deliver a quality part the first time and every time.
full turnkey manufacturing facility for precision parts and assemblies
Dynamic Machining Inc. was established in 1993. We are now a full turnkey manufacturing facility for precision parts and assemblies in industries such as Aerospace, Aircraft, Defense, Medical, LED, Semiconductors, Labeling, Vacuum Chambers and more.
Drop us a line and we can discuss any of your other unique and or one of a kind needs.
WHY CHOOSE Dynamic Machining Inc.
With several years in business we pride ourselves on providing high quality products. We exceed customer expectations while we remain economically competitive, by identifying problems quickly and systematically. This process helps insure our best product quality and customer satisfaction with increased profitability for the long term.
Customers want to be noticed, know their needs will be met and leave with the confidence that a valuable product will be delivered. It's not just about the expectations but being able to deliver what was promised. Our customers are recognized to build a long-term relationship for long term business.
We keep up with the latest equipment and technology to provide outstanding products. Our skilled and experienced machinists work hard to produce the highest quality products. Working with companies in the Aerospace, Semi-Conductor, Medial and packaging industries we have universal service that helps all.
Be our next satisfied success story and part of the Dynamic family.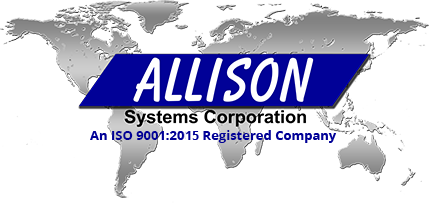 "Allison Systems has been working with Dynamic Machining for over 25 years as a source for machined parts. The quality and accuracy of the parts we receive is excellent, delivery is on time, and pricing is competitive. Having worked directly with Harold and his team, I can say they always go out of their way to provide excellent service and offer assistance when necessary to determine the most cost-efficient method of machining a part. Whether the part is big or small with quantities of one or one hundred, I would highly recommend Dynamic Machining."